Design delightfully. Collaborate clearly. Build better buildings with SketchUp.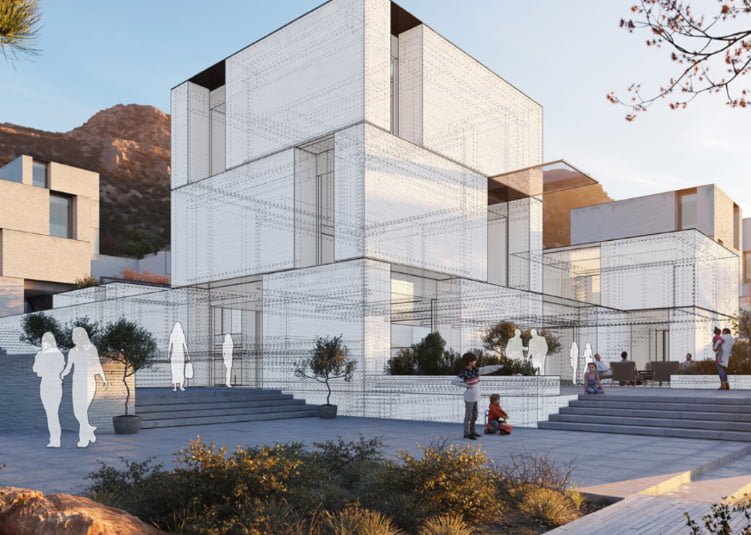 SketchUp is an intuitive 3D modeling application that lets you create and edit 2D and 3D models with a patented "Push and Pull" method. The Push and Pull tool allows designers to extrude any flat surface into 3D shapes. All you have to do is click an object and then start pulling it until you like what you see.
SketchUp is a program used for a wide range of 3D modeling projects like architectural, interior design, landscape architecture, and video game design, to name a few of its uses.
The program includes drawing layout functionality, surface rendering, and supports third-party plugins from the Extension Warehouse. The app has a wide range of applications, including in the worlds of architecture, interior design, landscaping, and video game design. Sketchup has also found success with people who want to create, share, or download 3D models for use with 3D printers.
SketchUp Make is a freeware version that you can download after signing up for a free account. Make is free-to-use for home, personal and educational use and it begins with a free 30-day trial of SketchUp Pro. Although Make is no longer updated following the November 2017 release, you can still download the installer to use on your computer.
SketchUp Pro ($695) is the premium version of the software. It contains added functionality like the ability to import and export different file formats, access to a 2D documentation software, layout tools, and a Style Builder that lets you create custom edge styles for models.
Features:
Interoperability
SketchUp plays well with all of the other tools in your design toolbox.
Extensibility
Use the Extension Warehouse to make SketchUp exactly what you need it to be.
Objects
Work smart and work fast with SketchUp's objects.
Customization
Customize the look and feel of any project's style to make it your very own.
Generate Reports
Get stakeholders all the details they need to get the job done.
Inferencing
This isn't SketchUp's first rodeo. SketchUp uses inferencing to make accuracy and speed a cinch.
The successor to Make, SketchUp Free was released in November 2017 as a web-based application. To use it, you must sign up for a free Timble ID with a valid email address. SketchUp Free lacks a lot of the features Pro has, but if you're just building and viewing 3D models for personal use (or looking for something that can print to your 3D printer), this is a great place to start.
Features:
Intuitive 3D modeler
An easy-to-use UI and intuitive tools make SketchUp the easiest way to design your building in 3D.
Building Performance Analysis
Design efficient buildings with energy, daylight, thermal comfort and HVAC data.
Cloud Storage
Access your projects wherever you are, with unlimited cloud storage.
Presentation-ready Graphics
Share cohesive and compelling graphics using SketchUp, LayOut, and Sefaira.
Virtual and Augmented Reality
Tour project models at 1:1 scale using a range of AR/VR and mobile apps.
Model on the Go
SketchUp for Web lets you model from anywhere, at any time — without installing anything.
Optimize your workflow
3D Warehouse
Need a chair, fern, or exceptional material? Pull anything out of the world's largest 3D model library.
Mixed reality
Tour project models with your clients in the office or on site at 1:1 scale using our range of AR/VR and mobile apps.
Extension Warehouse
Bend geometry with a single click, create photorealistic 3D architectural renderings, and more with custom extensions.
Detailed reports
Generate cost estimates and cutlists by exporting reports directly from your model.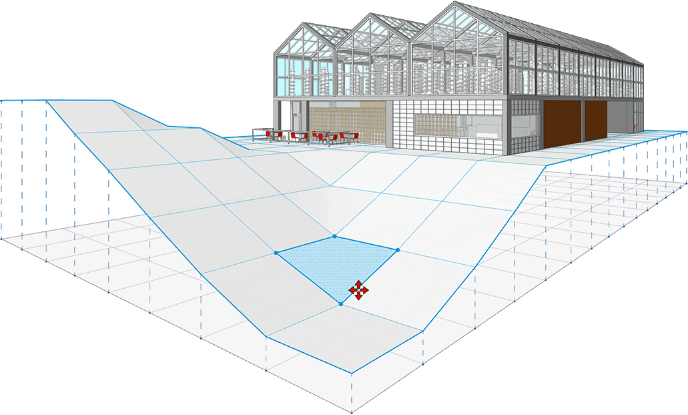 Industries
Architecture
Commercial Interiors
Construction
3D Printing
Woodworking
Residential Construction
Get in touch
Transform your business to the next level.