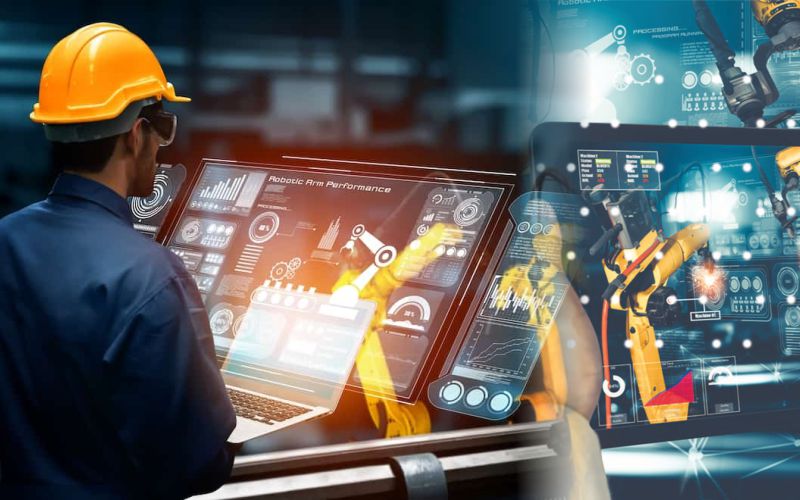 Manufacturers are accelerating their digital transformation initiatives faster than ever before. According to Forrester, 91% of manufacturers feel that digital transformation is a top initiative for manufacturing operations and nearly three quarters of executive respondents expect significant business impacts from these efforts in the next two years.
ThingWorx applications accelerate time to value and time to scale by focusing on use cases that have substantive impact on the P&L while building a foundation for digital transformation. High-impact applications replace custom, bespoke approaches with repeatable, configured, not coded, applications that leverage the domain expertise from hundreds of successful implementations.
Lay the foundation for industrial transformation with ThingWorx Applications
Built on the ThingWorx Industrial IoT Platform – the most proven, purpose-built industrial IoT platform, delivering native industrial connectivity, rapid application development, and ultimate flexibility – powered by a vibrant ecosystem.
1. Ready to configure applications
Significantly reduce time needed to design code and test applications.
2. Rapid implementation
Configure-not-code approach configuration services get you started in as little as 90 days.
3. Wrap and extend
ThingWorx Applications works with your existing systems and infrastructure. No need to rip and replace.
4. Future-proofed roadmap for continuous innovation
The high-impact applications align to the most common requirements. This enables companies to rapidly create a foundation for digital transformation. Using our scalable, extensible platform, they can iteratively extend into additional digital transformation use cases.
Get in touch
Transform your business to the next level.