Creo Elements/Direct Modeling Express is a free version of Creo Elements/Direct Modeling, the popular 3D CAD choice for leaders in product design who have short design cycles with the need to create frequent one-off designs. Its speed, flexibility, and responsiveness to change also make it the ideal tool for short-series production runs.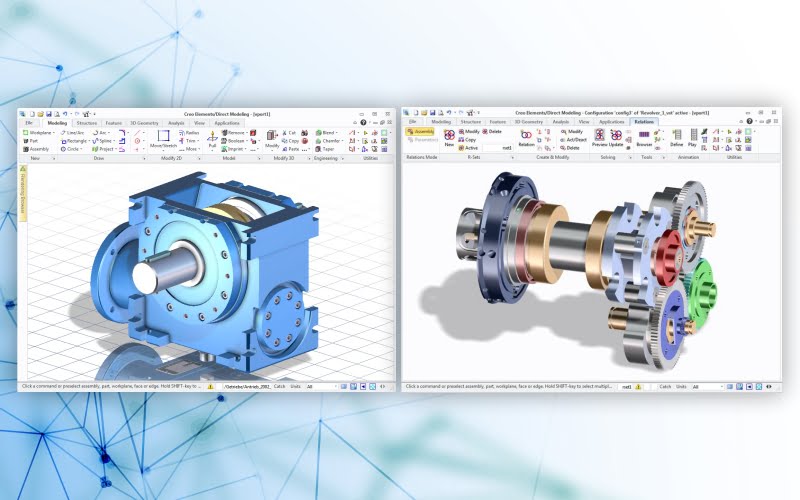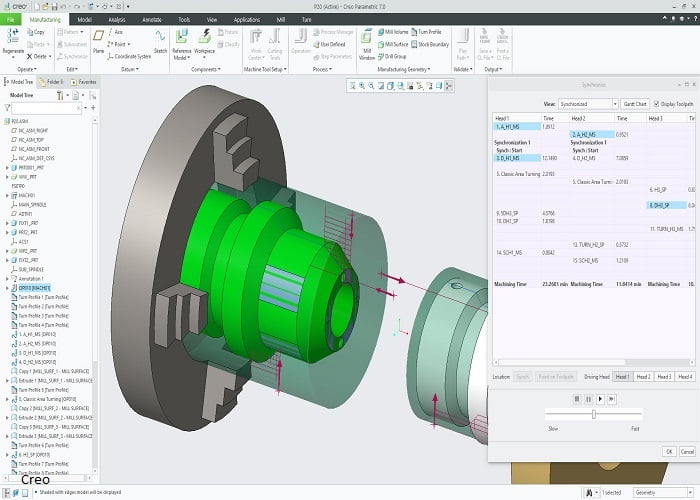 Creo Elements/Direct Modeling Express is perfect for engineers who need a fast, lightweight, and flexible direct 3D CAD system. With this free 3D CAD download, you have the freedom to innovate along with the flexibility to import and repurpose design data. Plus, you have an easy upgrade path to our professional version of Creo Element/Direct Modeling when your 3D design challenges grow.
Direct modeling allows you to quickly and easily create one-off designs or radically repurpose existing designs—even if you don't know how they were made. In fact, most companies add 3D modeling to their product design process to help them shorten time to market, meet customer demands for new products, and satisfy increasingly complex customer requirements. With direct modeling, even those who are infrequent CAD users can make changes to geometry quickly and easily, while CAD experts appreciate the direct modeling flexibility to design large assemblies in record time.
Key benefits:
Combine the simplicity of 2D with the benefits of 3D with this lightweight, easy-to-learn software. Moving from 2D to 3D has never been easier.

Respond to unexpected or changing requirements more frequently and much later in the development process.

Import and completely edit 2D and 3D design data with numerous powerful capabilities.

Create and modify design data in real time. Drive design changes through direct push-and-pull paradigms. Advanced geometry intelligence automatically recognizes features in the context of the 3D operation—even on geometry that's imported from other 3D CAD systems.

Design using either a top-down or bottom-up approach or drag-and-drop your parts and assemblies just as you do with files and folders. Creo Elements/Direct Modeling Express features a single environment for designing within the context of the whole product assembly. Users don't just build parts or assemblies; they build real products.
Get in touch
Transform your business to the next level.