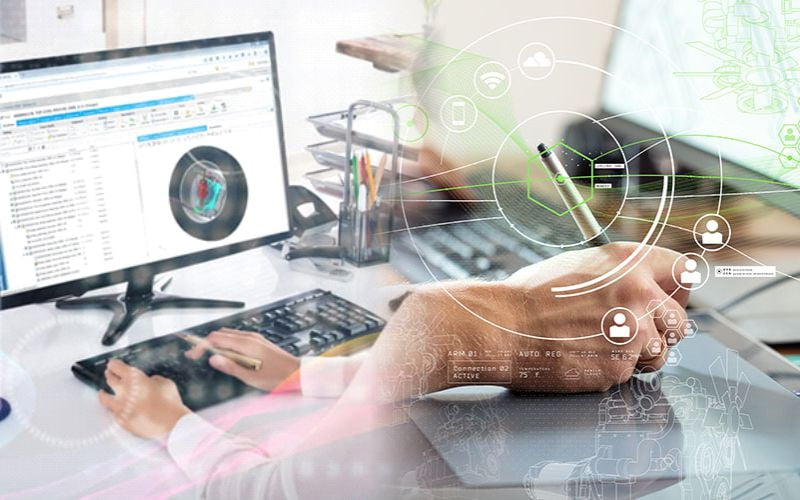 ThingWorx Navigate is a suite of task- and role-based apps to give more stakeholders across an organization easy access to view PLM data stored in Windchill and data in other enterprise systems. Get to know the product uses, functionalities, and out-of-the-box and custom options.
ThingWorx Navigate enables stakeholders throughout the organization to easily access the rich data stored within the organization's enterprise system – no training required. With out-of-the-box (OOTB) role and task-based apps that provide contextualized information as well as the ability to easily customize apps to meet organizational needs, ThingWorx Navigate helps users spend less time searching for data and more time doing what they do best: developing, manufacturing, selling, and supporting world class products.
ThingWorx Navigate gives non-experts quick and easy access to PLM data such as drawings, documents, process plans, and change requests and notices. People in manufacturing, procurement, service, sales and marketing, and engineering can view real-time, accurate PLM content on a simple, job-specific interface. Different use cases can help organizations increase collaboration, solve operational challenges, and reach goals for product reliability, safety, on-time delivery, and innovation.
There are two categories of ThingWorx Navigate apps
1. View apps
Apps that allow users to view up-to-date product information (like parts lists or product drawings), but will not have editing permissions
2. Contribute apps
Apps that allow users to add or change data
The role of the user is tied to what data users can access and what type of changes they need to make
Key functionalities of ThingWorx Navigate apps include
View and download PLM content like drawings, design files, part structures, and documents

Interact with part models in 3D with cross selection capabilities using attributes

Review, approve, comment, and provide feedback on Changes

Build custom apps, using reusable components and mashup data from multiple systems; uses include supplier collaboration, production planning, and quality issue reporting

Flexible deployment options include on-premise, PTC Cloud, or your managed cloud. Because the application is web-based, you can seamlessly install and upgrade
Why ThingWorx Navigate
Provide non-experts with simplified access to PLM content and workflows
With its simplified user interface, users are up and running quickly, with little to no training
Flexible deployment options include the PTC cloud or on-premise
In addition to PLM data, provide a variety of information from other sources, such as requirements, analytics results, drawings and 3D models
Rapidly create job-specific, custom apps that include reusable components and can utilize "live" content from Windchill and other IT systems without the need to replicate the data
Because it's a web-based application, you can seamlessly install and upgrade
Experience product information in multiple formats – whether on a screen or in augmented reality
Get in touch
Transform your business to the next level.